Ett Tyst År / A Silent Year
2021/ 6 MIN /CZECH REPUBLIC / lANGUAGE: SWEDISH, ENGLISH/ DIRECTOR AND EDIT: SAMARÉ GOZAL/PRODUCER: RAMZ MEDIA AND RUMINATE / THE WAKING. SOUND: SAMARÉ GOZAL, ALEX ROZENSWEIG, JANINA WARNK, MEKAELA STEVENSON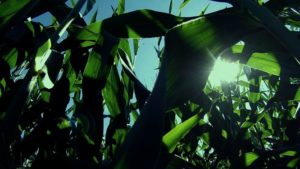 This videography project is the latest six minute reflection on the idea of how nature in urban spaces affects us as humans. It is the second video in the Audacity trilogy of videography projects first started two years ago with the aim of highlighting how nature takes form in urban spaces.
Ett tyst år / A silent year is about a year when a new sound library opened up to the narrator. All the city sounds stopped and the sounds that lay under the surface of the usual urban soundscape crept up. The visual style of Audacity–A Silent Year is inspired partially by the style of the Lithuanian filmmaker Jonas Mekas who often shot on Super 8 and edited his films in a way that reminds the viewer of the genre of transcendentalism. I was inspired by the look of home-videos from the 90s shot on old cameras. Another source of inspiration behind the Audacity series is video-diaries where the subject is very close to the camera to the point the viewer has difficulties seeing them clearly.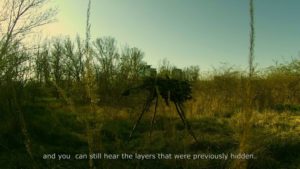 When we dream, the contours of our memories are rarely sharp. The same sense occurs when something unexpected happens in life; the whole world becomes a blur where it is difficult for us to distinguish between background and forefront of life. A Silent Year is supposed to be a visual representation of that feeling. The sound is what is supposed to take centre-stage, the visuals are merely complimentary to the sound.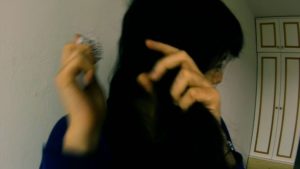 The film was released on the Ruminate / The Waking platform and is available for screening between June 2021-July 2021